Thursday, 4 September 2014
Posted by

AZsphere
at 23:59
No comments:

-
One Person commits suicide every 40 seconds
-
ECB Cuts Rates
to combat low inflation
-
Joan Rivers died
-
NVIDIA Sues Samsung and Qualcomm
-
Apple to stream its iPhone 6 and iWatch
event live online
Posted by

AZsphere
at 23:50
No comments:

Wednesday, 3 September 2014
- Why some
apps get rejected
by Apple
- North Carolina brothers declared innocent,
freed after 30 years in prison
-
Verizon to Pay $7.4 Million Fine for Using Customer Data for Marketing
- Following security breaches that have shook confidence in many online services,
Twitter today announced the launch of its bug bounty program that will pay security researchers for responsibly reporting threats through HackerOne, a bug bounty program provider
-
Samsung Gear VR
(a portable Oculus Rift for the Galaxy Note 4)
Posted by

AZsphere
at 21:08
No comments:

Thursday, 28 August 2014
But their cars are too fast for the competition and this year no team will catch Mercedes even if one of them will do a DNF each race from now on.
Lots of people from F1 area say that Hamilton and Rosberg are not a team.
But isn't about the team anymore, is about winning the F1 championship.
We all know that Mercedes is the team of 2014. Let them fight to make this more entertaining, now that the other teams are that far behind on dry or wet track
Posted by

AZsphere
at 17:07
No comments:

After tons of hours of work, this guy modded F1 for Asseto Corsa Game. Still a lot of work left, but you can watch his progress
here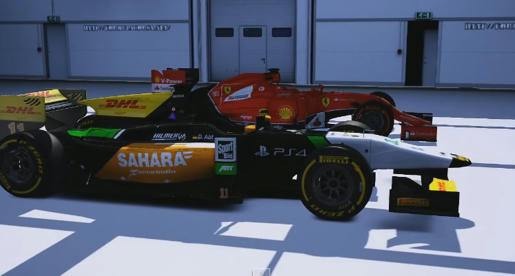 Posted by

AZsphere
at 17:01
No comments: